Just in case the Makanda Inn wasn't already in a perfect location, it's also surrounded by the Shawnee Hills Wine Trail.
The Shawnee Hills Wine Trail connects 11 different wineries, each with wine tastings, and all located within the Shawnee Hills American Vinicultural Area – a recognized unique grape growing region. The area is approximately 2,140 square miles between the Ohio and Mississippi Rivers, and all of this vineyard magic is within 25 minutes of Makanda Inn.
The Wine Trail has a range of activities and offers a variety of venues, many offering live weekend entertainment. The selection of local wines varies greatly too, from apple-based, fruit-based, and of course many versions of traditional grape wines. Not to mention the Shawnee National Forest, which provides an incredible setting.
So take a long weekend to get away from the daily grind and visit each of the wineries on the trail. Makanda Inn is the perfect home base.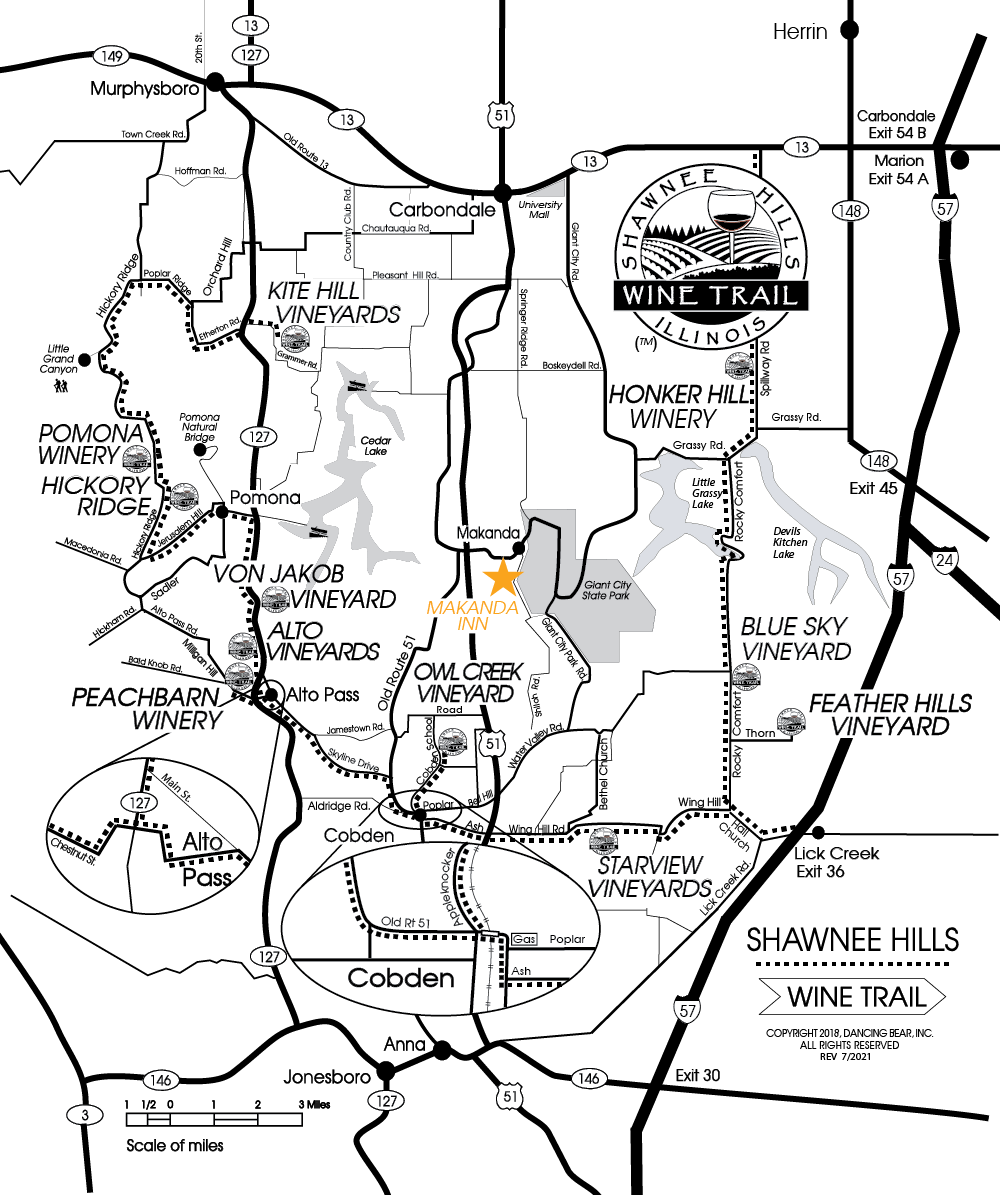 Going out for a day to the wineries, leave the driving to someone else!
Shawnee Shuttle
(618) 201-4841
Jillian has been providing transportation for
many years and is great for a couple or small groups.
Wrightway Transportation
(618) 893-2941
A local company out of nearby Anna, Illinois.
This company can handle larger groups.