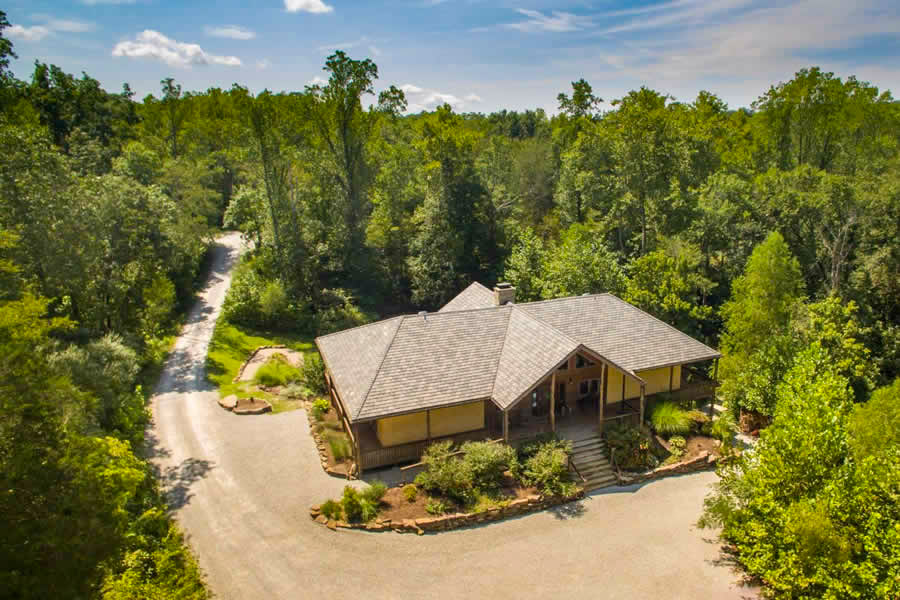 Makanda Inn
855 Old Lower Cobden Road
Makanda, Illinois 62958
Looking to mail something? Please send it to:
PO Box 24, Makanda, Illinois 62958
Directions to the Makanda Inn
Prefer a little more interesting path than your phone is giving you?
Here's the scenic route through Giant City State Park, from Interstate 57 Southbound:
Take Exit 45 for State Highway 148/N. Refugee Road, turn LEFT
2.7 miles to Grassy Road, turn LEFT
there is a country store at the corner
4.3 miles to Spillway Road, turn LEFT
be careful not to miss this turn
4.4 miles to Giant City Road, a stop sign, turn LEFT
3.5 miles to S. Church Street, turn RIGHT
it's about a half mile past Giant City Stables
1.9 miles to Old Lower Cobden Road, turn LEFT
You will pass a church on the left, the road changes to Baptist Hill Road, and down a steep hill to the Makanda Boardwalk at the stop sign
Go about a half a mile to the Inn!