Meet the Makanda Inn Owners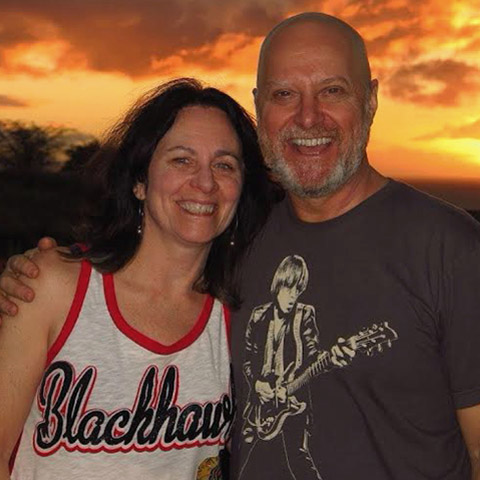 Meet Greg and Shauna Wellman
Greg first visited the Shawnee Forest in the seventies as part of an Outward-Bound trip. While studying aviation management and flight at Southern Illinois University he spent weekends hiking and rock climbing in Giant City and surrounding woods. Over the past 25 years he has had a passion for, and has refined his skills in, natural building and sustainable development. Years later, while teaching in the Aviation Department at SIU, Greg found 18 acres available. At that point Greg decided to follow his dream to develop a sustainable resort.
Shauna has worked in the Special Education field for many years. Having a special needs child, she learned sign language and became a paraprofessional Interpretive Aide. Raising six children kept her very busy. In her spare time she enjoys working in the arts, specifically, stained glass, mosaics (as featured in Sienna and Indigo cottages) and tie dye clothing and textiles. Shauna likes to keep active by gardening around the Inn, hiking at Giant City, or riding the Gator down to the Boardwalk for a little local shopping.
Greg and Shauna have put a lot of effort in making the Makanda Inn an inviting, comfortable and beautiful place for guests to relax and enjoy all the adventure that southern Illinois has to offer. They particularly like hiking the local trails, visiting the local wineries and breweries, and hanging out with their friends in Makanda and surrounding area.