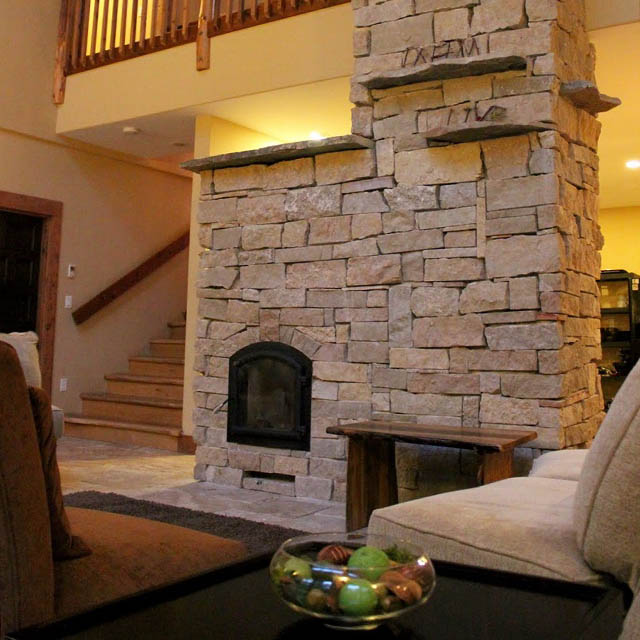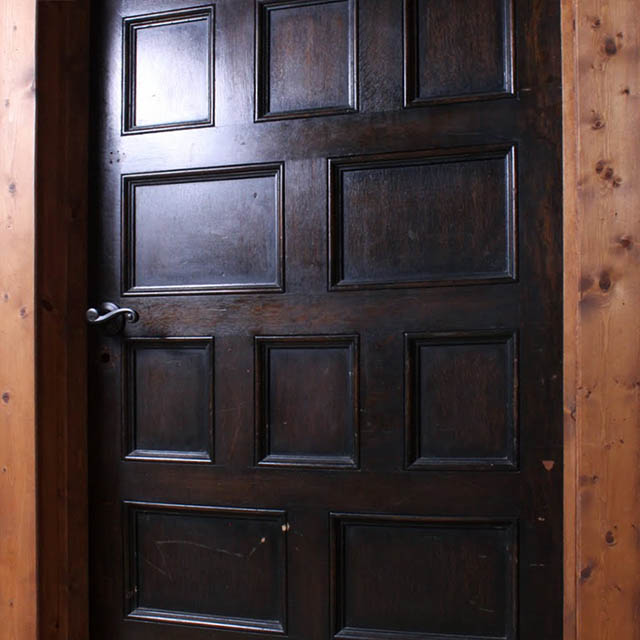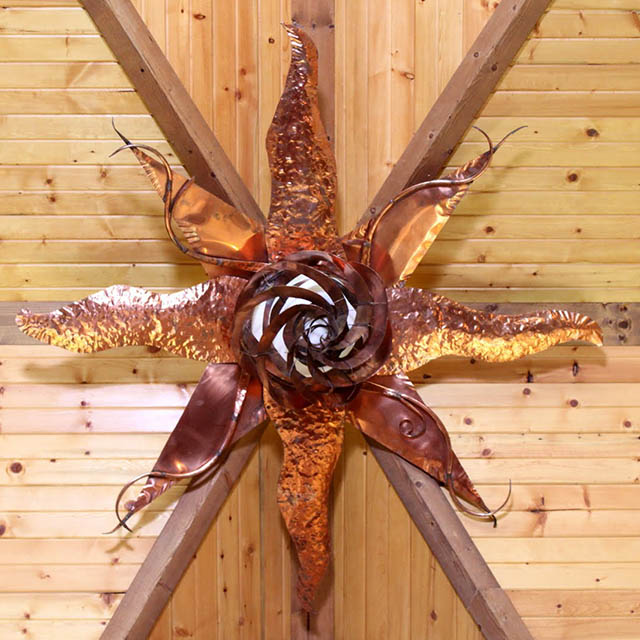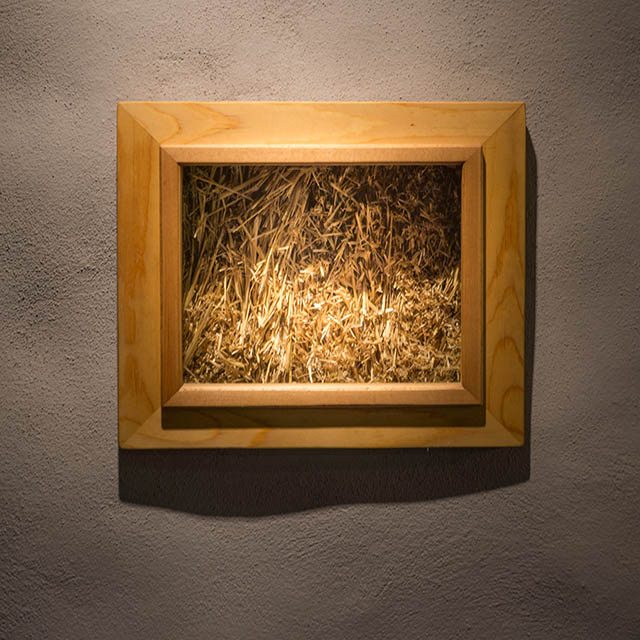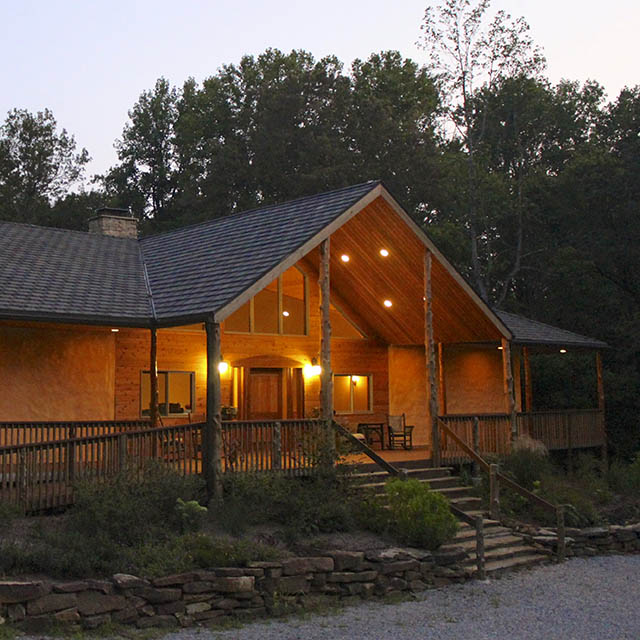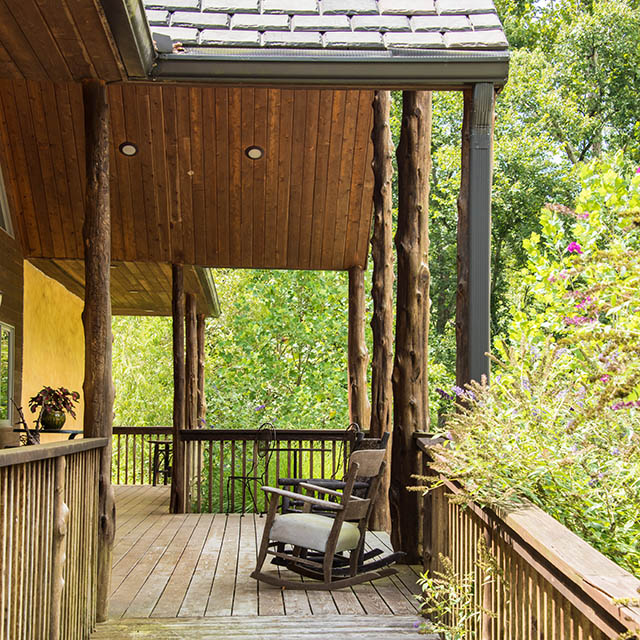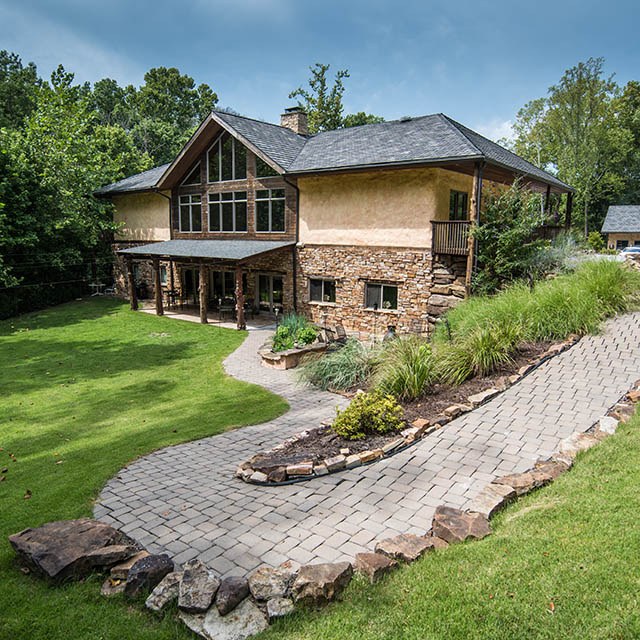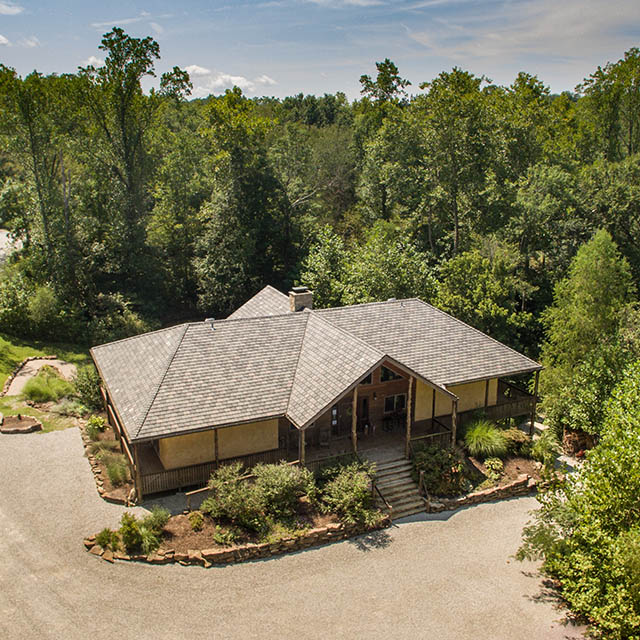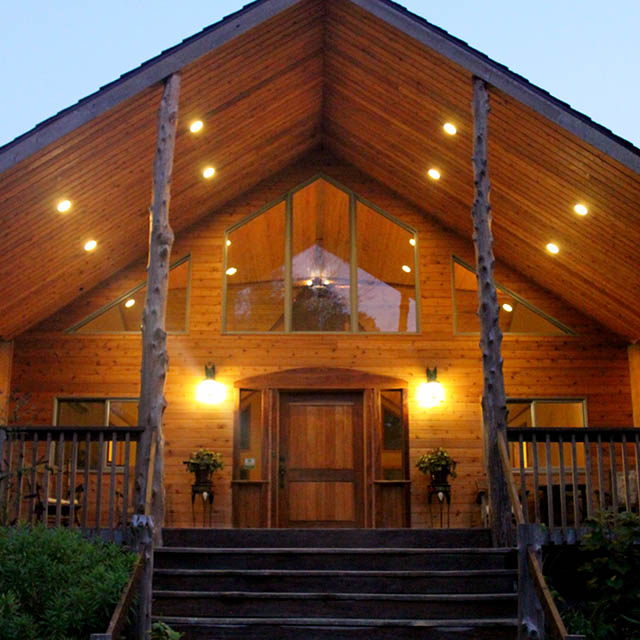 We Care
The Makanda Inn is an eco-friendly retreat. It sits on 18 acres of lush woodland, in the heart of the Shawnee National Forest, with the Drury Creek winding through it.
The design and building techniques used expressly fit the natural environment by using eco-friendly construction methods and sustainable materials bearing a low carbon footprint. Local and natural building materials such as straw bales for the walls, earthen plaster, recycled plastic roofing materials and reclaimed wood are integrated throughout the Inn.
The architectural design captures your imagination as you enter the building. Natural stone steps transitioning to wooden steps bring you onto the wrap-around porch with natural cedar posts.
As you enter through the custom handcrafted door onto the second-floor mezzanine you will immediately be swept away by the vastness of the two-story space. The 32-foot stone chimney and knotty pine ceiling lead your eye to the large copper sunburst light fixture overhead.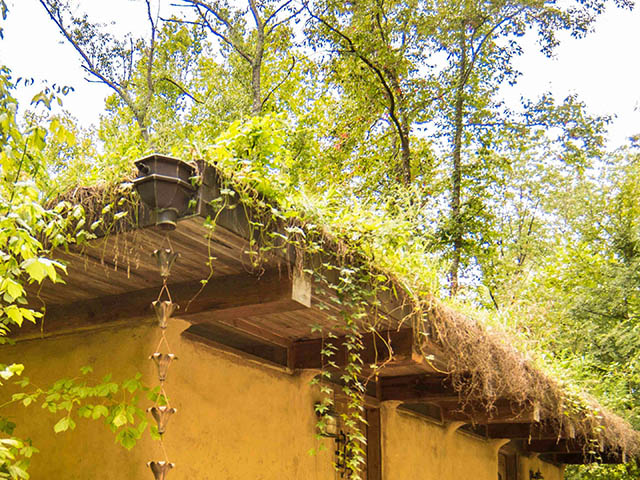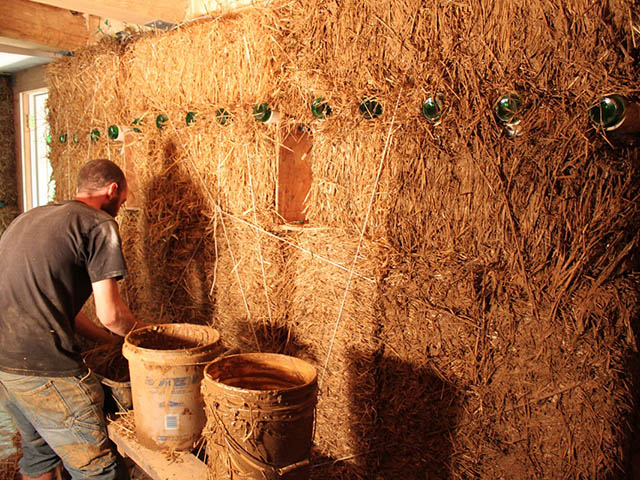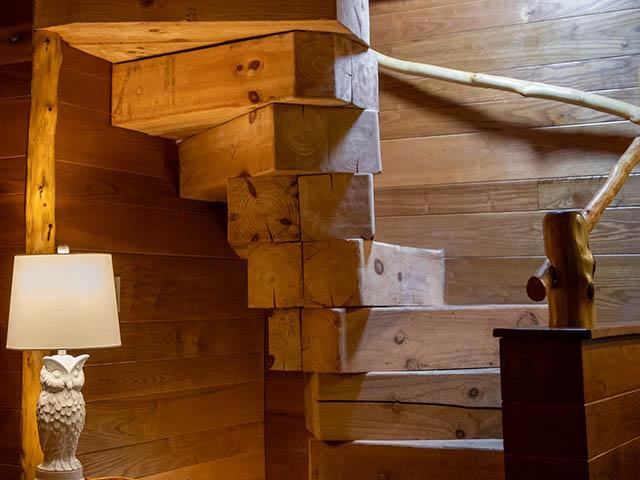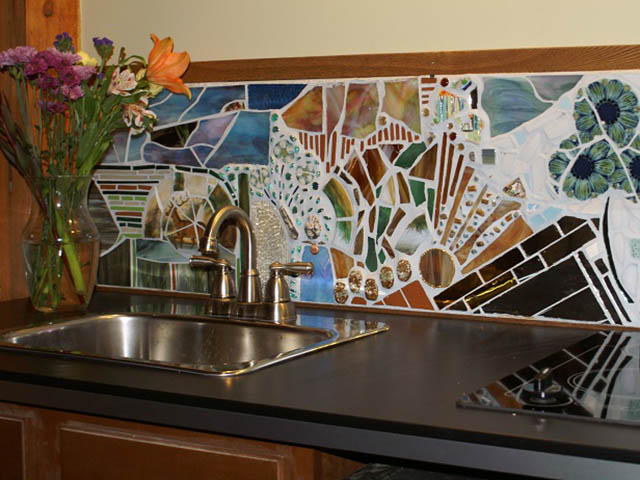 About the Cottages
Added in 2012, the Cottage were designed for those seeking a cabin retreat so popular in the Shawnee National Forest.
The goal was to build small cottages that showcase the beauty, functionality, and simplicity of natural materials – including clay, straw, sand, and wood. These materials are in abundance throughout much of this country and particularly in Southern Illinois. Much of the material used in this project is local and sustainable.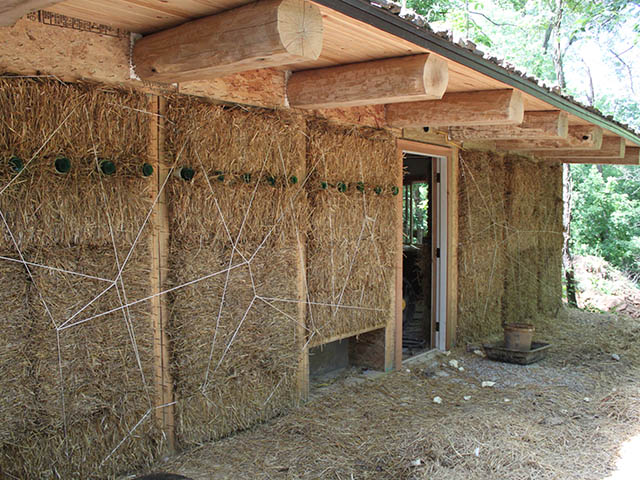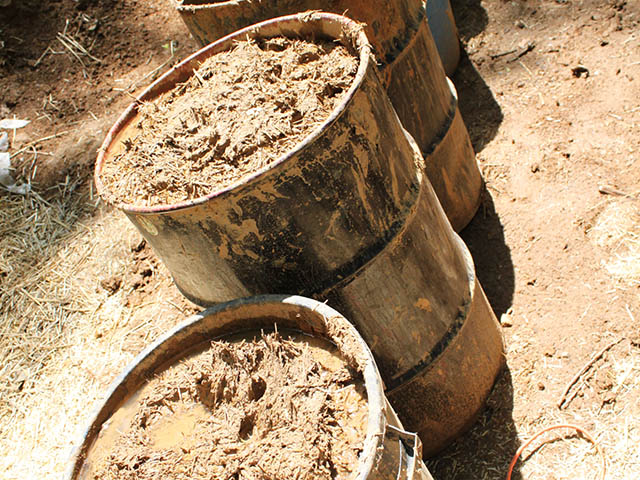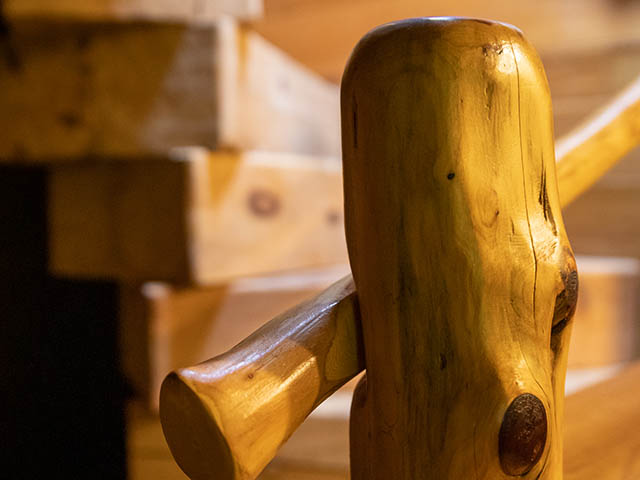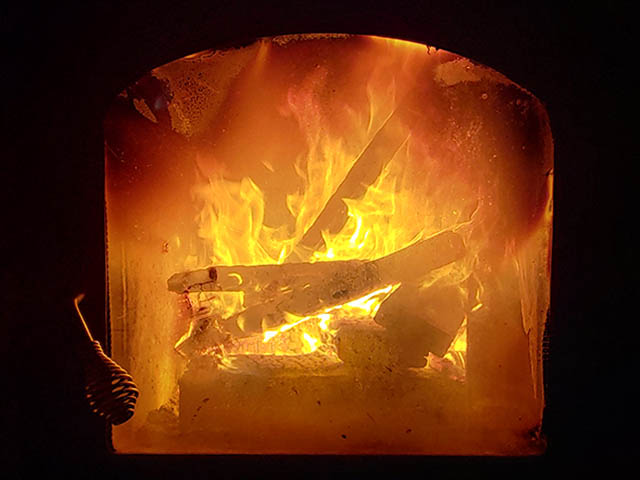 What Makes Makanda Inn an Eco-friendly Sustainable Development?
Makanda Inn is Southern Illinois' most energy efficient small retreat of its kind. Both high and low-tech methods for minimizing its impact on the environment were used in construction and are still maintained today. Some of the features include:
Exterior straw bale walls above grade for great sound insulation and unparalleled energy efficiency.
The stone chimney is for the masonry mass heater that burns at very high heat to reduce emissions using the most renewable resource on the property – wood.
Many of the building materials are re-purposed, including roofing materials and doors.
The Sanyo ECO-i high-efficiency heat pump heating and cooling system include thermostats for each suite so guests can maintain a temperature that is right for them.
The Inn is also proud to feature the work of fellow artisans, such as handcrafted furniture from Kyle Kinser, local wood pieces supplied by Nature's Creations in Makanda, Enormous Copper Sun made by Dave Dardis, "The Rainmaker," custom-crafted door and woodwork from Paul Frank and Kali, woodwork from Andy Kinser, photos from author "Mushroom" Joe McFarland and many more.