Frequently Asked Questions (FAQ'S)
Can our children come with us?
Makanda Inn is a natural retreat property built for couples and is not suitable for children under 13.
Our West End Cottage is a spacious two bedroom, 2 bath cottage which sleeps guests. This is a good option for parents traveling with adult or teenaged children.
Can I bring my pet?
We do allow dogs in our West End cottage. Additional fees apply and a signed pet agreement is required.
Is breakfast included?
Breakfast is included for all guests.
Is Wi-Fi available in the cottages?
Wi-Fi is not currently available in the cottages; however, cottage guests are welcome to visit the common area in the Inn where Wi-Fi is available.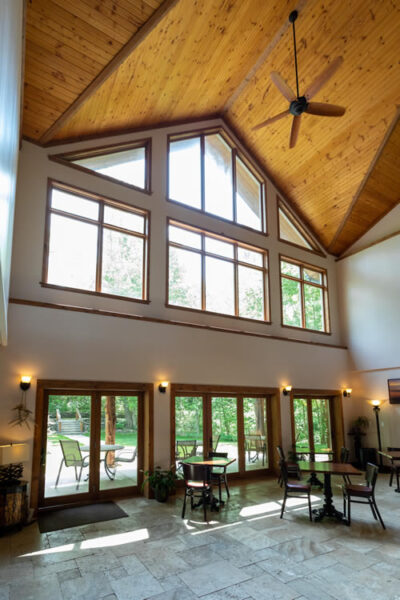 Will my room be serviced during my stay?
We do not service the rooms or cottages during your stay. If you are staying more than two or three days, you can request we freshen your room while you are out or deliver fresh towels or other items you might require.
Is firewood available for cottage guests?
Firewood is available for purchase at $5 per bundle.
How many beds are in each room?
All of our accommodations have a king-size bed in each room. We currently have 9 king-size beds in total on the property. Our maximum occupancy is two adults per room.
Can Guests use the kitchen at the Inn?
The kitchen is not available for use by guests. The kitchen is subject to the Board of Health Codes for food preparation and is only for staff member use only.